On 18 January 2013, two FACT presentations were given at the 23rd Meeting of Computational Linguistics in the Netherlands (CLIN 2013). Dong Nguyen gave  a talk on "Folktale Classification Using Learning to Rank" and Dolf Trieschnigg presented a poster on "Learning to Rank Folktale Keywords". The meeting took place at Poppodium Atak in Enschede.
Dong Nguyen on stage giving her talk.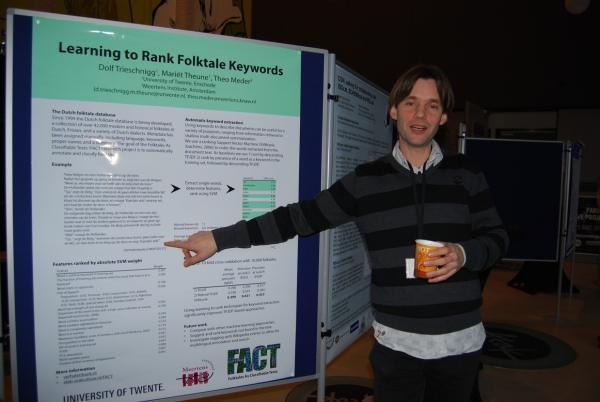 Djoerd Hiemstra at Dolf Trieschnigg's poster.